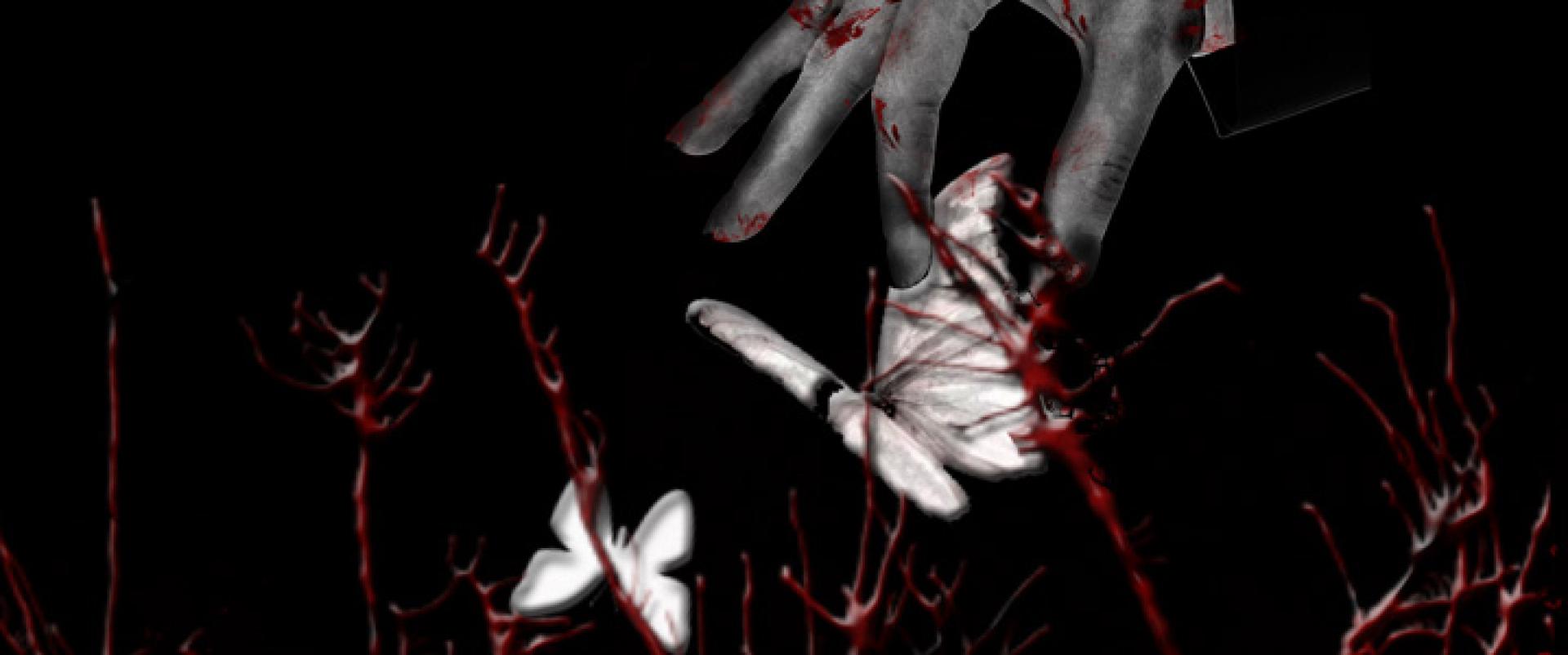 Anita Novák-Tihor: Negotiated Life (Chapter 2) (2016)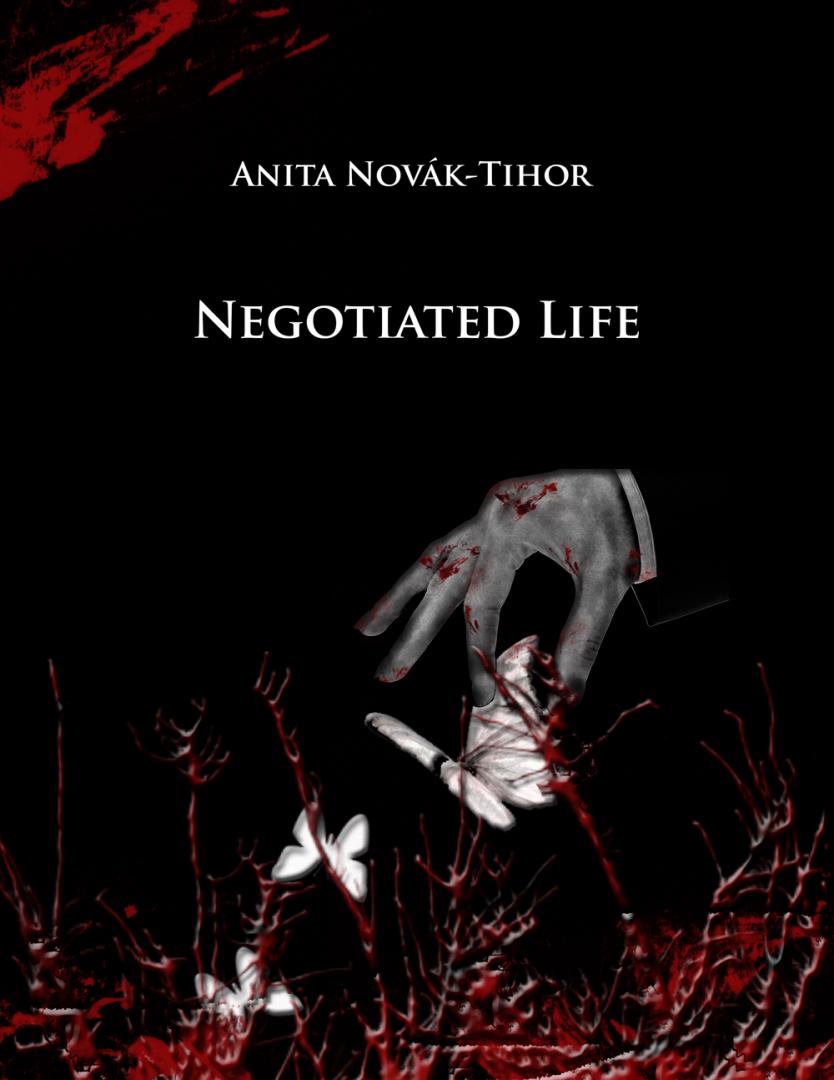 **Anita Novák-Tihor: Negotiated Life
Chapter 2: Give Me a Name
**
Give me a name, when you have awakened…
I had a dreamless sleep, woke up tired and hungry.
In a bed, I didn't know.
It was clean, warm and comfortable. I had no idea, how I ended up here. The wounds I got from my assaulters hurt, but aside from the constant pain, I felt surprisingly well. I was covered in bandages. Both my wrists, right ankle and knee, and my chest too. I felt numb, I couldn't really recall how and by what methods I was tormented. I just wanted to rest.
You have a visitor. Time to wake up.
Leave me be. I'm exhausted – I dismissed the thought.
Would be hard.
I reluctantly opened my eyes. Around me, everything was white and metal-grey. A room, maybe a hospital ward. Rubbing my dry eyes I sat up, just when the door opened quietly and a woman in a white gown came in.
–Oh, I see you're much better now. Well then, we can pull this out – she walked up to me, reaching for my arm but I dodged her. Just then I noticed the infusion needle piercing my skin. – Don't worry, I just want to pull this out. You had rough days, let me help – she said. She had clear, blue eyes, youthful, blushed cheeks and hair tied in a bun.
–How did I get here? – I asked still staring at the stranger. – Where am I?
–At the Central Hospital. You were unconscious for a week.
–A week – I stared at the blanket, the pure, impeccably white cover.
–The police are on tenterhooks to question you. Do you remember anything about how you got into this life-threatening condition?
Do I remember? As the memories assailed, flashing, strobing alternately, loudly: the steel plate, the chains, needles, knives and waves of loads of pain, the trembling took over me uncontrollably.
It only faded a bit, when a calming deep voice of a man overwrote my own screams' echoes, the vision of a pair of red eyes and the soft darkness which filled the room with the last howls of others. The most terrifying creature I've ever seen became my Sanax.
–I remember.
And the lady looked at me seriously, took my hand, pulled the needle out of my arm and squeezed my fingers. – Whatever happened to you, you're safe now.
–There's no safety in a world where a family gets slaughtered in their own home.
–Sarah Everlast? – She looked for eye contact, but I liked the sight of the white sheets more and tried to divert my thoughts to other fields.
I never understood how such a disturbingly romantic surname could exist. Aside that, I loved my family and the life we lived. Now, I and my name were the only ones left. – It's me – I replied.
Do not forget my name – the voice whispered, which made me whip up my sight to look around, but I couldn't see him in the room.
–Is there something?
Name me, Sarah.
–Ah, I thought I heard something – I shook my head. Who would believe that a demon is talking in my head? I was unsure if I had gone insane and was just trying to escape into my own new world, or all that happened was real. The nurse talked to me in vain, I couldn't hear a word through the voice in my head.
–Excuse me, but my head really hurts. Can I get a painkiller or something?
Because of the lachrymatory laughter, I was still far away from hearing her answer, however, I got a glass of water and painkillers and she left the room, leaving me accompanied by the demon's giggle.
The lunatic is not aware of herself to be mad – he said. –
If you are concerned that this is only your imagination, you better believe it is not.
.
Autistic people are kind of insane, but they are still able to succeed as geniuses in certain topics. I am not a genius, but I am able to identify my own mental state. A psychiatrist will solve it – I answered myself, not him, but he kept responding.
Then you asked for a disastrously boring life from me. How would you explain your tormentors corpses fallen to pieces?
This is all an illusion – I deceived myself, not listening to his words. – Magic, Good, Evil have no basis in reality, just like paranormal hasn't.
What you, humans describe as paranormal, is as normal as it gets.
None saw what happened.
So obviously, it never happened – he giggled. – There barely can exist anything else so real in this world, my Dear. Defining anything to be real or unreal is just about how we look at it.
Bullshit. Something either exists or not –I argued with him unwillingly, despite I shouldn't have.
Twirl a sheet of paper around an axis and it turns blue.
It doesn't. The paper is white.
Then why do you see it changing to blue? Why is it blue, what is originally white?
It doesn't turn to anything. That's white. Optical illusion.
Is it? – he giggled again. – If reality is what you see than the paper turned to blue. Everything is up to how we look at it. I live with the power of bygone eras even today.. My power does not bow under the dust of time, nor weakens, the origin of its source does not dwindle. I exist despite being believed in or not. Reality does not care about your judgmental view.
I fell silent. 'Cause that was true. And if it was true, then the soul, demons, magic existed and every argument about what exists or not was in vain. I couldn't see thoughts, either, even when those still existed and just because thoughts are confirmed and demons aren't didn't mean one was more real than the other. But what will happen to me after this?
Name me, Sarah.
Why is a name so important for you?
I want to hear my name from your lips.
If I find a suitable one, I'll name you – if I didn't know what it was capable of, I'd have believed I got a talking dog. Thought, I doubted a name like Buddy, Fluffy or a common one like Bob, Willam or Steward would have been… satisfying.
A demon called Steward…
For now I had more important problems to take care of than naming the demon in my head. For example: what to do with my life. I didn't want anything else than to stay alive, but now this seemed to be much more difficult than I thought. Alone.
I will be here with you, until your last heartbeat and beyond.
How uplifting – I said cynically but he just laughed at me. Well at least someone's in a good mood around. Despite how the movement hurt, I laid back. The former life I had seemed only a pale reflection of the past, like torn rags. Good to be alive. I was grateful for my survival.
Will you think the same way, when the contract is fulfilled and your soul becomes mine?
Doesn't matter. I wanted to live and I do. My part of the pact, if you're real, cannot be unfulfilled anyway. I'm fine with it. – I changed. Looking around in the room, and out the window, the mist-veiled rimy branches the world were different. More cruel. More sneaky. And more than met the eye.
Someone knocked.
–Yes – I agreed for the stranger to enter. He was tall, late forties. Furrows drawn on his face by stress; purple bruises were under his deep-seated brown eyes due to sleep-deprivation. He wore a brown long coat above the shirt, necktie, and according to the bulge, I suspected a gun holster. He'll be the detective. I blinked tiredly, foreseeing what kind of questions I'll be bombed with.
–Excuse me for disturbing your recovery. My name is detective Albert Oldwood. I have no intention to upset you but I'd like to ask some questions.
–Sure – as I spoke, he sat down on a chair near my bed and grabbed a note and pen from his pocket.
–Your name?
–Sarah Everlast.
–Age?
–Nineteen.
–Do you recall what happened to you?
–I do – I told him, convulsively clutched cover, how my home was attacked, how my mother's throat was slit, my father stabbed, my eyes blindfolded, mouth covered and I got kidnapped.
–What happened after that?
I licked my dry lips as wrath and shame warred in me..
–They chained me to an altar, a cold metal table. I think the hospital's report has already been given to you, detective, if you'll excuse me, I'd like to avoid remembering by every spoken word. As far as I recall my assaulters' conversation, they wanted to summon some kind of demon and for that I was meant to be the sacrifice.
–How did you escape?
–They released me from the chains after a while, but I don't remember being able to move.
–Do you know why did they release you?
–No.
–The identity of the culprits?
–Never saw them.
–What happened to them?
–I don't even know what happened to me in the end.
Oldwood sighed disappointedly and put away his notes.
–I shouldn't talk about the investigation, Miss Everlast, but I hoped you would unveil the mystery. Don't get me wrong, we do not accuse you of anything. With that much drugs in your blood, your survival is a miracle on its own – he shook his head. – But with how it is, I have no idea if those were victims or the culprits and if the latest, then what left only blood of them.
–What. Not who – I pulled the conclusion aloud.
–I've seen many things, but no man can do such thing.
Reality is reality. If only appearance matters, it is explainable in any number ofways.
Except if it's touchable – I replied in my mind, agreeing. Now I was sure I'm not crazy. The demon existed. He saved me, and in exchange, my soul belonged to him.
A terrifying thought? – I could almost see his belittling smile.
I never believed in God. As far as I learned theology, I only remembered my own conclusion: both party had their black sheep. Since I was an unbeliever, and everything was up to the point of view, I did not think it was better or worse if a human's soul belonged to God or a demon. This demon had chosen me instead of following evil instincts and intuition. Lapidate me but I feel rightful to think of myself as a better human being than those who drove me here and now. And if not, at least human in its positive meaning. If even a demon would choose the better, that on its own either paradox, or simply good.
No – I replied shortly.
So I succeeded in making a mortal believe in a demon before God – he found my answer extremely funny.
If we can't confuse sight with reality, we shouldn't confuse knowledge with belief either. I don't believe in you. I do know about you.
If I exist, do angels exist too?
If I'll see one, I'll know. Until then I don't care.
When your soul will be mine, you will care – he smiled darkly in my mind.
–That is my problem – I said.
–Pardon?
–Excuse me – I shook my head when I realized I said the last words aloud. – Lost in thoughts.
–Something popped up?
–Only that I can't help with anything else. I don't know how I escaped and to be honest, I don't want to know either, Detective. I made it out somehow, and that's the most important for me.
–Do you have an idea what will you do now?
–That is… my problem – I smiled at him. – But if the two culprits were killed by something, as brutally as you say, it's not logical for me to be alive.
–I hoped to hear this from you – I saw his shoulders losing the stiffness from the corner of my eye.
–I was a suspect – It felt better to look at the white sheets. After all, I still was a suspect.
–Whatever did it, for a reason, it showed mercy on you.
–I assume, from the blood marks you could tell those belonged to two men. That alone rings in synch with my statement. Maybe they had criminal records so we can close out the possibility of that blood belonging to other victims. You guess that thing tore them apart to save me. – Because this obviously was the case.
–You're right. I'm sorry. A week has passed and I couldn't get closer than a theory. Saying that aloud I must admit it sounds stupid.
The forest from the tree.
Silence.
You just said the truth.
The truth is less believable than the lie. Reverse psychology.
–I won't disturb your recovery any further. But I must ask you to put your statement in writing as soon as you can – he stood up disappointedly and put his notes and pen back into his pocket.
–Mr. Oldwood.
–Yes?
–My home?
–They cleaned it up, although, not everything. Personally, I don't suggest you return. If I were you, I'd sell it and move far away before the reporters flood you – with that, he left me alone.
The traumatic house.
That, is my home.
–I guess I went crazy.
You still doubt?
No.
Ah, no teary drama?
No – I closed my eyes and listened to his deep voice echoing in my head.
You either had too much trauma not to realize your state or you just simply lack of skill to do.
Or worse.
Worse? – he asked back this time in a calm, honest interest.
I'm so glad for my life that I don't feel remorse for what happened to my family either.
Nothing to feel guilty about that. You could not do anything for them.
But at least, it should hurt. And this is the worst. I don't know when I did become this selfish, but the only thing circling in my mind is that I fought for my life and I have no regrets. Insensitivity is much more terrifying than the thought of my soul to be yours – the worry knotted my stomach with anxiety. I was forgetting. I started to forget my family, and with that, my own self too. I was empty and this space was just expanding who knows how wide? I was getting lost in my own soul's black hole, so deep that the ever-hungry teeth, sliding eye- and limbless, won't frighten me when I'll become the main course.
He fell silent for a while then as if he nested himself to my ear, whispered in my head.
**I do not understand humans, but I am certain of one thing. I would not have concluded a contract with you, if you were selfish.
***Are you trying to comfort me?
*Opposite. I threaten you.
You know, just because you're real, I won't start praying to maybe-existing-angels for salvation.
Would be late.
Doesn't matter. Humans are like that.
But not you.
No.
Why?
None answered to my screams for help. A demon replied to my despair and saved me. There was no light at the end of a tunnel, no fanfares or stray annunciation when I died for those few moments. I wasn't worthy for anyone, as I was.
The life you wished for is finite and cursed, for which you exchanged the ever-existing self of yours – his voice vibrated through my skull as he found joy in my misery.
I burst with laughter. – At least, I won't be alone.
The door locked, the window darkened, and the lights flickering made me forget when I was. In the dark moments, shadows changed places, forming faces, hands, claws, deceiving the light's flashes. I grabbed my bed on the sides, eyes open wide to see where the threat could come and the cold sweat of fear drenched my hair. Eyes. Teeth. Saliva. Blood. A pond here, a cracking sound there. Ice-cold, silk-covered fingers drew a humid line on my cheek, but when I touched my skin, I could only rub down the fresh blood. I don't know whose. I don't know where from. In the dark and light flashes, the red fluid thickened, bit me and escaped with my scream in an instant.
Bodiless grey hands grabbed me and constrained me to the bed. My desperate struggles to free myself were completely in vain, even my forehead was held down by a humid palm.
The resonating laughter in my head wandered to my ear and with hot breath he whispered:
This will be the most interesting life, even if it fades so fast, that I have ever accompanied. Cannot wait for it to end.
(Published with permission of the author. Republishing is prohibited!)