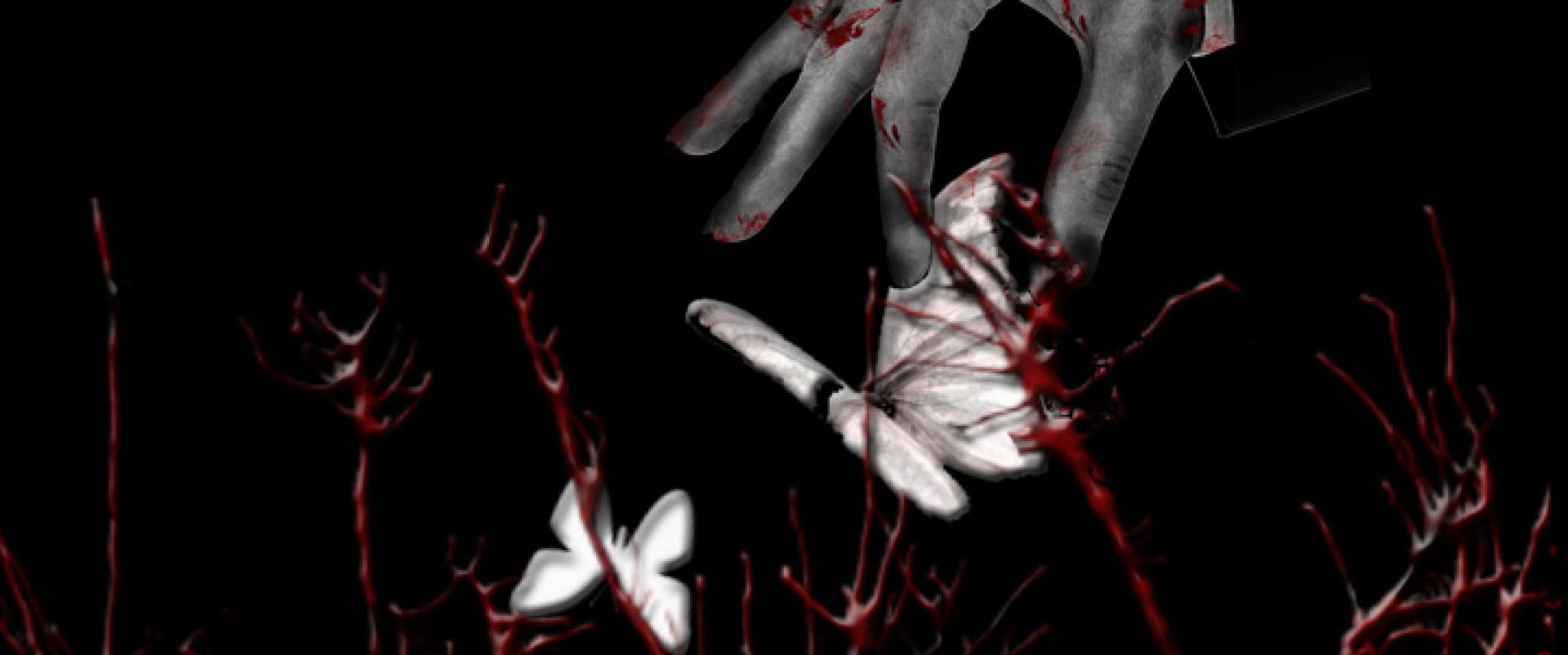 Anita Novák-Tihor: Negotiated Life (Chapter 3) (2016)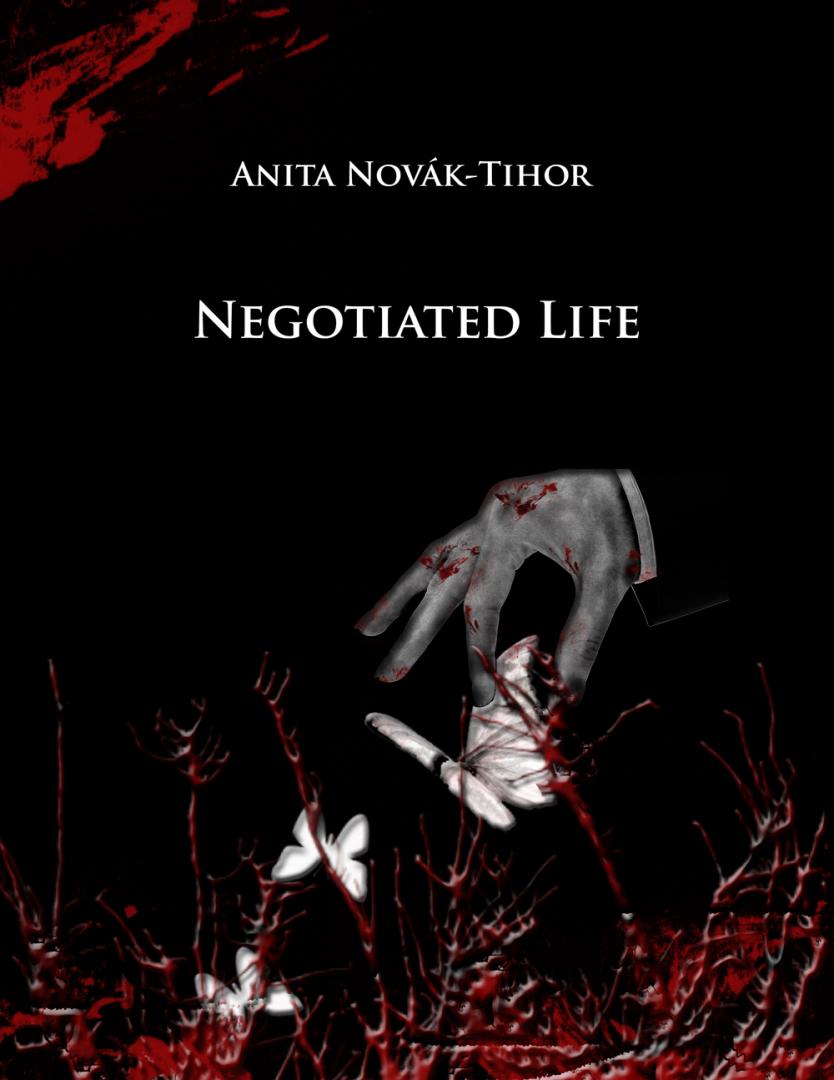 **Anita Novák-Tihor: Negotiated Life
Chapter 3: Now, We Can Start
**
–Stabilized.
–Oh, shit… - a deep, relieved sigh.
The light is blinding… it hurts as it strikes my eyes. Put it away, I don't want it.
–Pupil reactions are right.
–What was that, Doctor?
–Posttraumatic… flashback caused panic attack.
–Door… - I exhaled under the mask.
–Yes, we'll deal with the door later – he answered with his hand on my forehead. It was warm even through the rubber gloves. – Whoever closed it won't get away without consequences. If we had broken in a minute later, she could have died of a heart attack – he already talked to the assistants, not me.
Do you still think, you would not have made a better deal with an angel?
Still… silence.
Make me silent. Knock-knock, who is there?
Your jokes are terribly boring.
Would you like another one from the previous bouquet?
I'm too exhausted to be terrified. I'll let you know when you can have your fun.
I felt a wave pulsing through under my skin, soft, warm tickling from my neck to my toes, with a prickling sense lingering.
–Ah! – the short scream of a nurse was followed by loud crashing sound of glass.
–Would you please refrain from breaking another glass of disinfectant? – the chief medic yelled at her. The smell of disinfectant filled the room. – Open the window!
I tried to sit up, but the backrest of my bed lifted with a buzzing sound. The nurse who broke the glass hastily tried to clean up the mess, and glanced at me over and over again with tension.
She sees something is wrong with me.
There are ones with clear sight. Although, she is a child in this field – I saw the shadows of the eyeless creatures appearing, twirling behind her, and behind her heel, the pool of disinfectant started to turn ink-black.
I am the object of the possession. Leave her alone.
You are yet to be. Not yet…
With clenched teeth, I pushed myself off of the bed, pulling tubes, infusion stand, whatever was in my way, with me. Everyone dodged my fall and just then four of them charged to help me up at once. The shadowlings, along with the dark pool faded as the potential victim jumped from their way.
Nice saving.
I am the Contractor. If you want to play with someone, that should be me.
I like Waltz. I could dance until Death.
Hahhah, be a gentle-de-man, and dance only with the one you walked to the ball.
It sound like I had talent for demonic stand-up comedy, because whatever they discussed above my head right after couldn't reach my mind. I had goose-bumps on my arms from the laughter that resonated through my body. Now, I had no idea why I was so doubtful an hour before. There hardly could be anything more real than this.
I feel the smell of terror on your skin. I feel your heartbeat.
You feel nothing more of what an EKG and mere smell can, but feel yourself applauded.
Lie to yourself, leisurely. But you are already terrified of me.
Keep it first person singular. And I remind you: I am the Contractor. I know the best, how your darkness matches mine.
Hmmm…
–EKG pic stable. Respiratory functions right. Take a blood sample, keep her on infusion and give her sedatives. If she's asymptomatic in the next twenty-four hours, – the head medic turned to me, mumbling under his mask but looking straight into my eyes – we let her go home, to recover. Pay a psychiatrist some visits – he threatened me with his index finger, as if he stated it for a basic condition.
I just nodded. It will be the best, when I can go home. I won't drag anyone into this inner darkness.
The doctors and nurses left the room, and next time I woke up to the calling voice of the first nurse.
–Miss Everlast.
I wasn't wearing the breathing mask and wasn't tied to the bed.
–How do you feel?
After I sat up, and finally could move my limbs, I ascertained myself to feel much more better than I thought. They let me go home.
I left the hospital on my own feet. None came to pick me up, none waited for me at the entrance. Just filled the papers, asked for some clothes from a nurse, and in slippers, white pants and a t-shirt, I stepped out the door. Early in the morning, only a few people were on the streets, that's why I left now, when only a few could see me. If anyone would at all. I had no papers, nor money.
At the hospitals parking lot, I walked to one of the waiting taxies and knocked on the window. The man pulled it down, and glared at me distrustfully from head to toe.
-May I ask if you mind taking me home, if I can pay when we arrive?
-Yeah, of course I carry a sick person without money from a hospital. At least have you stolen your papers?
-They're at home too.
-Then pardon me Miss, I can't.
-My feet will do – I sighed and left him behind. I was not well, but if nothing else, I would walk home. I just didn't want to go for hours in this suspicious clothing. It doesn't happen every day that a woman to gets carried in a hospital all naked without visitors who would bring her clothes. At least friends. I didn't have another choice but to walk. Already braced myself for the shame, accusing glares and whistles from street gangs.
-Get in! – shouted the taxi driver as he rolled up next to me. – You just can't walk through the city like this. But I seriously suggest that you have everything at home.
-I have. – I gave him the address and took my seat in the back.
Lucky one. Humans shows no mercy on others' fates.
Not every human is similar.
Not everyone is possessed by a demon – he smiled in my mind.
A lot of good you do to me.
You asked me for power and to stay by your side. I am here.
I gazed out the window to the dawn lights of the city. It hurt my eyes. – You'd have had fun, if I had to walk the streets like this, wouldn't you?
I am a demon, or that is what you humans call me. Not a butler.
For a demon, you're quite picky in souls, and only nice when I'm dying, on top of that. Should I be dying more often?
I felt the grip of fingers on my throat under my skin, the air pressed from my lungs. Neither in nor out. As I tried to get a hold of it, the hand which covered my throat was touchable, and of the drowning, I threw myself onto the seats before my driver of good will noticed that something's off with me.
You can't kill me.
But I can keep you at the border of life and death until your time goes up on its own – he giggled in my head while I thrashed.
Then you offered me a terribly boring life.
The moment the thought reached him, the air found its way into my lungs as if it was pressed with enormous force, and the throat-gripping fingers let go. Disgusted and in panic I scratched my skin to shake of the feeling of the hand under my skin and started crying.
You will have plenty of similar experiences…
–Is everything alright back there?
–Sure – I panted. – Just a little anxiety attack. I'm fine – the neuroleptics box I got from the hospital's reception was shaking in my hands as I tried to get the pills out and threw them in my mouth.
–There's water under the seat… - poor guy, it was clear he seriously hoped to get his money and leave me already.
–Thank you - I literally glued on the liquid, but from the corner of my eye I saw the shadows running on the window and windscreen, laughing, and a hand picked my hair from the hat shelf. Just let me get home. Just let me get home already!
At home, I tore down the bands of crime scene, and searched for my ID card and money, that used to be hidden in the sugar bowl by my mother. I showed my card to the driver, to show I was living here for sure and paid for the ride.
-Good luck from now on! – he said and drove away from the garage entrance of my little house.
-For today, I have been. – I mumbled, and closed the front door behind me. For the CSIs, the cleanup meant that there's no blood everywhere. There was still some.
Ther blood of my parents was still there on the walls, in brownish spots. Dots here, stripes there.
I spent my whole day with cleaning, refurnished the living room, my room, and closed my parents' bedroom. The worst thing was I felt nothing beside emptiness. I rubbed my aching, hollow chest.
My skin came off under my hands with a black smear.
–What the…
I looked down, the t-shirt I got from the hospital, was suddenly drenched with the black sticky liquid. I tore it of terrified just to run into the bathroom and realize my sternum was visible, and at the sides my chest cracked like a porcelain doll, my eyes darkened and the black fluid flew out of them in brooks.
I retched from the sight, but what I threw up was black too.
Why are you doing this to me?!
It is time to lift the contact onto the next level…
Two hands grabbed my temples and aggressively pulled up my head to face my own reflection.
–Name me.
The red eyes staring back at me from the mirror laughed at me mercilessly. I tried to tear my attention from my face but neither his eyes nor his aura let me move.
–If you think our contract is only about your soul becoming mine when you die, you are highly mistaken – he let me threw up another portion of black disgusting stuff, but before he pulled my head up again I already heard the darkness shrieking, the countless cries of suffering souls, among which I recognized my own, marrow-shaking voice too. – With these two hands will I crunch and taint your purity.
The last sound I made in this cacophony was a memory from the moment the contract was concluded:
"I want to live! Give me power!"
Screaming, I shattered the mirror with my own fist, grabbed his hands on my temple and tearing them off I turned to face the demon.
–My life and my soul are yours - I hissed the words through clenched teeth – but your power is mine!
The grey haze faded, the shadowlings in the bathroom swarmed around us squeaking until the man-shaped beast inhaled the air deep and the LED light sparked on the spiky fangs before he kissed my forehead satisfied.
–Now we can start.
(Published with permission of the author. Republishing is prohibited!)